Hazardous Waste Software
Chemical Safety's hazardous waste software has all of the features needed to track waste from generation through to disposal.
Visit our subscriptions page for pricing information.
Platforms:
Web, iOS, Android, Windows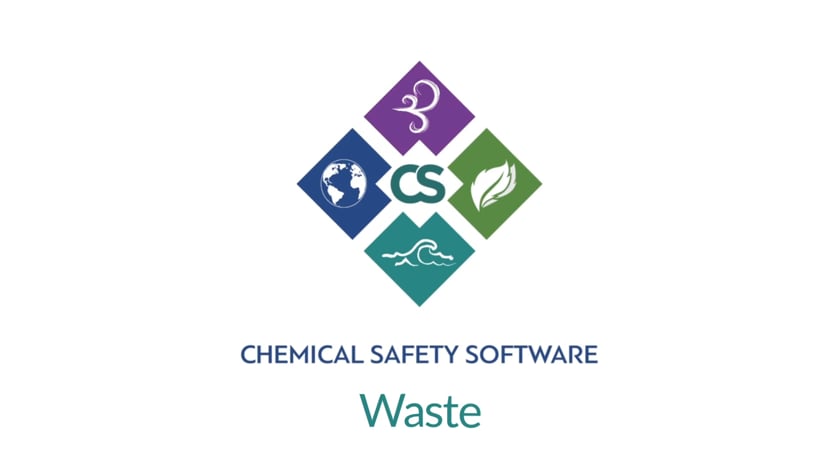 Hazardous Waste Software Features
Chemical Safety's Environmental Management Systems (EMS) hazardous waste software has all of the features that you'll need to track waste from generation through to certificate of destruction, and everything in between.
Achieve Environmental Compliance Objectives in Less Time
Manage Hazardous Waste from Generation to Disposal
Managing hazardous waste generated in labs and other operations has never been easier. Chemical Safety's EMS hazardous waste management software works from the moment the waste has been identified and needs to be picked up, consolidated, treated, and disposed of.
Chemical Safety's hazardous waste software module is part of our Environmental Management Systems EH&S software suite of technology tools that manage chemical acquisition, storage, use and disposal seamlessly and cost-effectively. The EMS Waste Management module works in conjunction with the EMS Chemical Inventory module to support your company's chemical storage, use, distribution, treatment, recycling, and waste disposal.
EMS Waste manages waste for small and large quantity generators, satellite accumulation areas (SAA), as well as waste accumulation areas.
Waste generators at the lab can initiate an electronic waste disposal request on the web or on tablets and smart-phones.
Waste Handlers are notified via email of new waste pickup requests and can generate pickup request sheets (PRS) to properly coordinate and manage pickup routes. Waste can be picked up by scanning the container barcode and automatically adjusting both the chemical inventory quantities as well as accumulation area quantities.
Waste management personnel can monitor when a waste was generated and when it need to be disposed, consolidate waste items and lab packs into compatible waste containers and link the waste to approved waste profiles. Automated alerts are sent out to appropriate personnel when a waste needs to be disposed.
EMS Waste generated all required paperwork for the proper handling and disposal of waste including drum labels, waste manifests, LDR's, ERG's, SDS, analysis and related documentation.
EMS Waste creates regional and federal waste disposal reports including the Biennial Report.
EMS Waste is e-Manifest ready!  When the EPA authorizes the generation of electronic manifests, Chemical Safety's EMS software can be deployed immediately.